Placement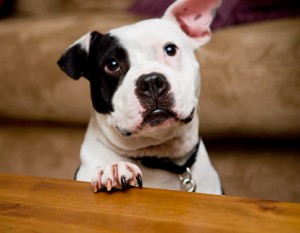 Need to find a new home for your dog?
4 Legged Love can assist in finding your dog a new home regardless of the circumstances, whether it is due to moving, family breakup, lifestyle change, landlord issues, financial cost, too many pets, personal problems or any other reason.
4 Legged Love associates have been placing dogs from our program for close to 10 years into permanent new homes. All dogs that enter our program stay with us in private homes until they have found permanent new homes. We have a detailed screening process for those looking to place a dog in our program as well as clients looking to adopt. Our screening process allows us to take the time with each potential adoptive family to better determine and understand what type of companion they are searching for. This helps ensure the best possible match with the type of dog that would most suit their household and life style.
Each adoptive family must fill out one of our Applications and be approved before being able to adopt. All our adoptions are set up with pre approved families through appointment only. This again gives us one on one time to talk with each potential adopter to be sure that the best possible match has been made to suit both family and pet. All adopters MUST sign an adoption contract that states they will care for the dog throughout the duration of its life, treat the animal with compassion and respect, and should they not be able to keep the dog they return it only to 4 Legged Love and never to a pound/shelter. Our mission is to ensure the most successful matches.
For more information email us at: [email protected]